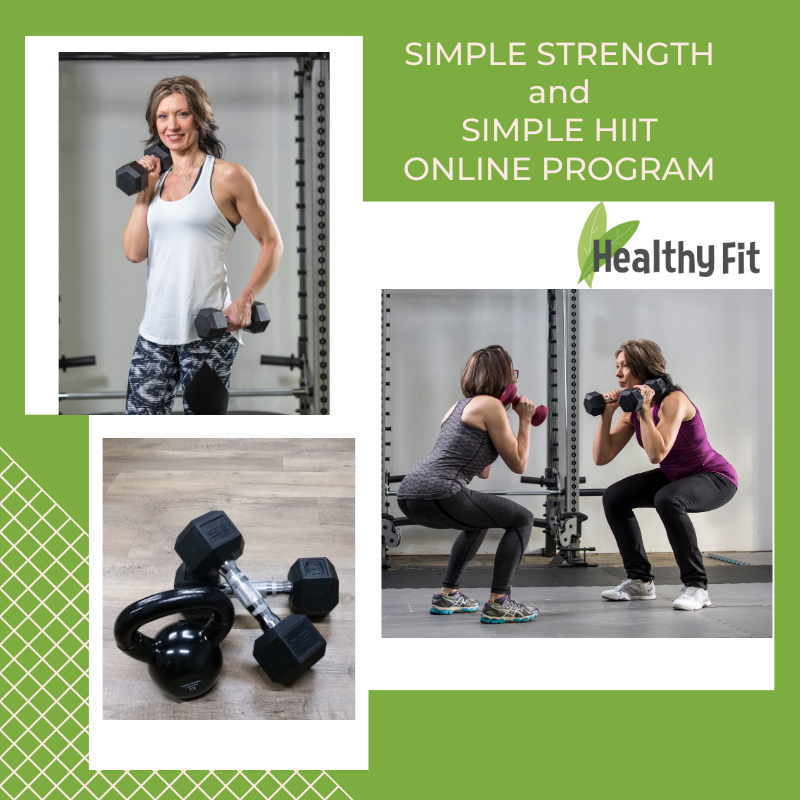 Simple Strength & Simple HIIT Virtual Program
SKU simplestrength
Product Details
Take your training program to your living room, basement or gym! Your coach will be available on the other end to answer personal messages and questions every week.
Exercises are shown with lower intensity modifications and advancing progressions.
This 3 month program runs in 4 week sequences, alternating strength and endurance workouts with HIIT (high intensity interval training) on your schedule.
After you complete your first 4 weeks, a new training set is loaded to your calendar, with the option to revisit any "old favorites" on demand. No more boredom repeating the same old routines!
Optional habit tracking and goal setting available, to keep you focused on the lifestyle you're building for your healthy self.
This would be considered an intermediate level program. Other options available if you need more personalized training based on ability or working around injuries, etc.
Equipment will be minimal; dumb bells, sliders, body weight, resistance bands. Props from home can be used, like counter top, walls, stairs and furniture.
Save this product for later